I asked
37 math teachers
why they think kids find proof so hard in geometry. Here were there top four responses:
For a moment, let's take a close look at the idea that kids aren't logical thinkers. It's a common view among teachers, and it's also an assumption that's built in to a lot of textbooks, activities and curricula. It's why the
second chapter of your book
might involve a careful analysis of "if...then" statements in non-mathematical contexts.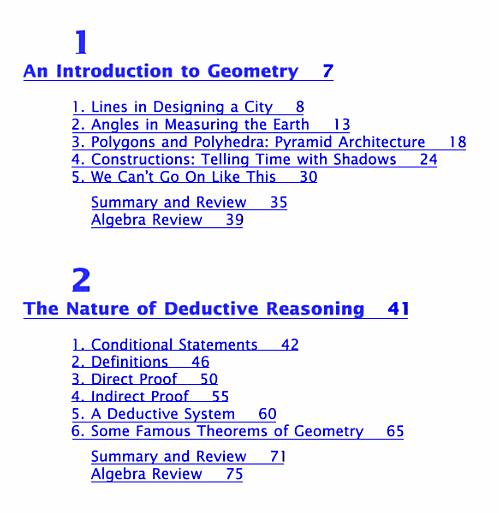 This morning at
TMC14
I lead a workshop on proof with a bunch of really thoughtful geometry teachers. They had some really good points:
Kids use logical reasoning to argue with their parents, right? So kids sometimes have the capacity to reason logically.
When we dug into some math and tried to prove some ideas that were new to us, we found it difficult to offer justifications and proofs. So our adult ability to articulate our reasoning was being stretched beyond comfort.
In short, this means that thinking logically isn't an always thing. It comes and goes, depending on the context. Kids can't reason about school geometry, we math teachers struggled to reason about unfamiliar math.
The instructional implications of this are that we can't hope to improve our students' ability to reason about geometry by improving their ability to reason logically in general. Kids can use logic, sometimes. We need to help them reason in geometry.